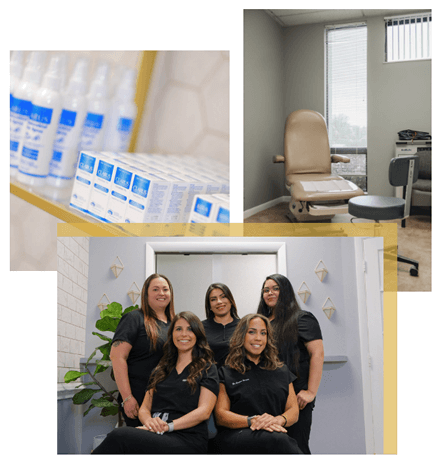 We specialize in providing the best podiatric care for residents living in South Florida, centrally located to service patients in the Palm Beach County area and beyond.
At the heart of our practice is your overall health. foot and ankle ailments affect the health of ones entire physiology. Our goal is to help you maintain the fitness of your feet, and the wellbeing of your body.
Our resident doctor, Desiree Garzon, DPM, is among the best surgeons in the area to help diagnose and treat any foot or ankle ailment. She specializes in treating patients of any age range, and any foot or ankle issue.
Whether you are suffering from an ongoing ailment, a disease that predisposes you to foot issues, or have suffered an injury, we will help you get back on your feet! With a focus on healing and continued education, county wide foot, ankle and wound care will help you put your best foot forward.
Our website is a tool to help guide you through our practice, our physicians, and our philosophy. if you are experiencing foot and ankle problems, or have suffered foot or ankle trauma, we are here to help guide you to healthy restoration and mobility again. While our site serves as a useful tool, we invite you to contact us directly to discuss your unique foot or ankle issues, and to schedule an appointment at our Boynton Beach or Wellington office. Our offices are open for appointments Monday – Friday: 9am – 5pm. If you are having an emergency, we recommend calling nearest hospital or urgent care center.